AboutTop
Thomas E. Healy, Ph.D., President
Thomas E. Healy, CSA®

Professional

Memberships

My Company

Personal

Family history
H

Professional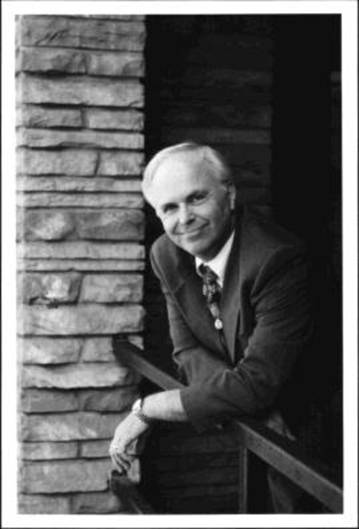 Thomas E. Healy received his B.A. in chemistry from Williams College and his Ph.D. in analytical-environmental chemistry from the University of Colorado. Amazingly, the article in the Journal of Analytical Chemistry that reported my research is now available on the web. Here is the first page.
After several years of teaching and industry work, he returned to school to obtain a Masters in Accountancy from the University of Denver in 1978.
He received the highest grade in Colorado on the November 1977 Uniform CPA Examination (the "Silver Medal"). After working for Arthur Young & Company (now part of Ernst and Young for a short time, he started his own company in 1979. In addition, he has taught accounting and business administration courses for Regis University's School for Professional Studies.
In 1998 he took the coursework and passed the examination to become a Certified Senior Advisor(CSA)®.

H

Memberships
Tom holds Colorado CPA certificate #4781, issued by the Colorado State Board of Accountancy.
He is a member of:

H

My

–

Company:
Thomas E Healy, CPA, PC
Thomas E. Healy, CPA, PC was incorporated in 1980, as successor to the proprietorship, Thomas E. Healy, CPA. It provides a general accounting and tax service to businesses and individuals in Colorado, nationwide, and even in other countries. It holds license #5755 issued by the Colorado State Board of Accountancy.

H

Personal
Tom enjoys four-wheeling in his 1994 Jeep Wrangler (Tahawus = "Cloudsplitter"). In May 2018 he drove to Amarillo, TX to join the Jeep Jamboree in Palo Duro Canyon. When he was younger, he also did hiking, bicycling, and cross country skiing; chronic bronchitis is limiting what he can do these days. He is married to Erin Colcannon, and has two grown children: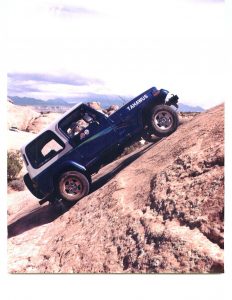 Ian Healy. Ian's family includes daughter-in-law Richelle Healy, grandson Patrick Joseph Healy (named for Tom's great-grandfather, the founder of the Lyon & Healy Music Co.), granddaughter Caitlin, and grandson Zachary. Ian is now a published author (see Ian's website for more information).
Kristin Sommer. Kristin's family includes son-in-law Peter Sommer, and boys Joshua and Charlie. Kristin is a flute teacher and aficionado of oil painting and the harp (Lyon & Healy, of course). She plays in the Fort Collins Symphony Orchestra and in the pit for Opera Fort Collins. Peter is an internationally-renowned sax player and jazz composer and professor of saxophone at Colorado State University.
When he was a teenager, Tom climbed all 46 of the highest mountains in New York State's Adirondacks, becoming an Adirondack Forty-Sixer. On a 1962 family trip to Switzerland, he climbed the Matterhorn. Later, he also climbed several of Colorado's fourteeners.
Tom belongs to the First Unitarian Church of Denver. He has attended the annual General Assembly of the Unitarian Universalist Association (UUA) several times in recent years, as a delegate from the church.

H

Family

–

history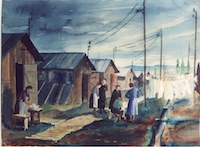 In recent years, Tom has researched his mother Trudy's family background, and discovered that he has as ancestors several rabbis in the 17th and 18th centuries in Poland and Germany (the family name is a German transliteration of the Hebrew word for Passover). This ancestry resulted in his mother's family being deported from Germany in October 1940. She was able to leave the Gurs concentration camp in the summer of 1941, and obtained a visa to emigrate to the US, with his father George Healy's efforts.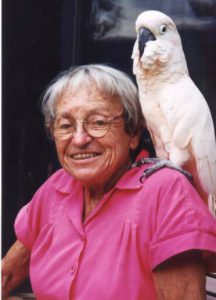 She sailed on the Excambion, the last ship to leave Lisbon, Portugal for New York before Pearl Harbor. I learned that earlier, in January 1941, my paternal grandparents James and Marie Healy sailed from Lisbon to New York on the same ship. The mystery that I still need to solve is how and when they returned to Europe after having to leave in Sept. 1939 when the war started. To use the question that those "mystery" TV programs offer, just before a commercial break, "Could it be that James and Marie Healy carried documents to Europe that made it possible for my mother to get that coveted visa?" Stay tuned….
Two well-known people were on the same ship: David Ben Gurion, later the first Prime Minister of the new state of Israel (he is listed in the immigration record just above Trudy's name). Edward R. Murrow was also among the passengers; he was a reporter for CBS, and his reports from Europe are iconic. Tom has no idea whether his mother met either of them.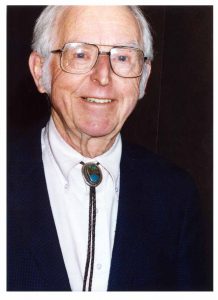 The rest of the family escaped from Gurs a year later, and, except for his Aunt Ida (who disappeared in a Transport toward Auschwitz), escaped to Switzerland with the help of French Huguenots, hiking over the mountains by moonlight.
Trudy's father, Ernst, happened to be in Great Britain on business when the Second World War started. After being interned by the Brits for a while, they released him to use his electrical engineering talents (he invented the ground fault circuit breaker that we now all have in our bathrooms and kitchens) to help develop radar. So he was instrumental in saving the British from the Nazi air attack that Edward R Murrow covered. The stress of being separated from his family caused a hemmorrhage in his eyes, making him nearly blind. I remember on his one trip to visit us, when I was about 6 years old, sitting at his feet with black construction paper and silver crayon, writing things to him.
It's quite likely that during her escape, Trudy was either helped by, or knew of, the Unitarian Service Committee, which was started by Martha and Waitstill Sharp (now designated by Yad Vashem as "Righteous Among the Nations"), because her route through Marseilles, France to Lisbon, Portugal was on the "underground railroad" they pioneered. That may be why, in the late 1940s, the family left my dad's Catholic faith and, instead of going to the Methodist church across the street from our home, drove 10 miles into Niagara Falls to attend the Unitarian Church there. In 2011, while attending the UUA General Assembly in Charlotte, NC, Tom met the great-granddaughter of the Sharps, which was quite the thrill!

This page was last updated on August 29, 2018.